It's time for Monday Confessionals again! Dangit that means it is Monday again but I kind of love these, and reading other peoples confessions. It is nice to know we are not alone in our sometimes anti-domestic, sometimes straight up weirdie confessions!
I confess I am TEAM GALE!! Sue me...He had my heart by the end of Chapter 1 in the book and then when they cast Liam Hemsworth I was a goner.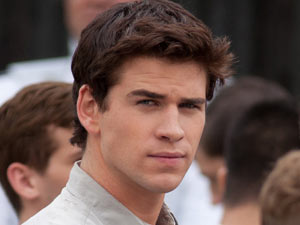 I confess that every time those commercials for the new Titanic in 3D come on, that part where Celine starts belting out and the boat turns on its side, I cry....Every single time.
I confess that I have a mirror face. Ben makes fun of me so much, but every time I am trying something on or analyzing myself in the mirror I make "the face" haha
I confess that when I set my alarm at night, it tells me how much time I have to sleep and I am legitimately sad if it says less than 9 hours.
I confess that I think Jimmy Kimmel is good looking
I confess that when I flash my Costco Card at the lady at the front I feel so grown up and mature
Ok so there you go, you can feel a little better about yourself after reading these. You're Welcome!
Happy April and Happy Monday!