Who doesn't love some sweet little letters...
Dear Ben
, thanks for getting a hair cut and shaving your face, you even shaved UP (a rarity) which totally seduced me.
Dear Today's Interview
, thank you for being so laid back and comfortable and for making me
so excited
about interning with you, my number one choice!
Dear Family
, I am so glad you are here to visit,
I wish
you lived here every day. I can't wait for our day tomorrow filled with Kneaders french toast and city creek mall shopping!
Dear Carly(sister)
-Watching you try on prom dresses tonight was so fun!
You are beautiful
and have a really good butt! Ps-I am so happy you are graduating and coming to BYU in the fall.
Dear Instagram
, thank you for finally coming to android! You really were playing hard to get and it was working, I am glad you finally caved, I am smitten.... my username is cassietremblay,
follow me
!
Dear Blog Friends,
Thanks for being so great and supportive and for all your comments and advice!
Dear Tea and Greek Yogurt
, I really have tried to like you, I try so hard because you are so trendy and cute and everyone else loves you and I want to curl up in a blanket with a mug of tea, but please
just taste better
.
Dear Ben
, you don't know this, but we do Easter presents. I bought my Easter present from you to me yesterday, it is a new OPI from the Holland collection and it is beautiful, I love it, you're the best! Happy Easter!
All Love,
Cassie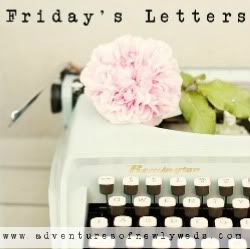 Thanks for the great link up @
Adventures of Newlyweds
. I hope everyone has a fantastic Easter weekend.